Busy Weekend Ahead for Summerlea as They Prep for the Nike Golf Junior Series
Vaudreuil-Dorion, Que. (May 13, 2016) – This weekend, the Canadian Junior Golf Association will kick off its first Quebec events for both the Junior and Linkster Tours. The Summerlea Golf and Country Club will play host to both tours, each teeing off on the Dorion Course. With only three Nike Golf Junior Series events left in the season, CJGA junior golfers will jockey for position to win their division title. Winners will secure an invitation to the Nike Golf Junior Championship, to be held in Ontario later in the summer.
CJGA Linksters will be in a competition all their own on the Dorion course. The field of golfers will vie to be top of their division for a chance to qualify for the IMG Academy Junior World Championships.
Considered among one of the top national junior events in Canada, the Nike Golf Junior Championship is an event like no other on the CJGA schedule.  This winners-only event brings together the division winners from the 8 event Nike Golf Junior Series from across Canada to compete in the 9th final championship event.
The IMG Academy Junior World Golf Championships boasts an impressive history with a strong line-up of previous champions including Tiger Woods, Phil Mickelson, Ernie Els as well as many other PGA and LPGA stars. Since 1968, over seventy countries have been represented and the event annually draws a field of over 1200 junior golfers.
The more scenic of the two courses, the 18-hole Dorion at Summerlea Golf and Country Club is a private golf course that opened in 1961. Dorion plays from 5585 to 6843 yards and has beautiful valleys with greens that will make golfers place the ball on the right side of the pin to avoid 3 putts. It is a course to be remembered for its beauty and difficulty.



Junior Tour Schedule
May 14 -Round One -1:00 p.m.
May 15 -Round Two -1:00 p.m.
Linkster Tour Schedule
May 14 -Round One -1:00 p.m.
For more information regarding the Junior Tour, please visit the official tournament website.
For more information regarding the Linkster Tour, please visit the official tournament website.
-30-
About Nike Golf Canada

Based in Thornhill, Ontario, Nike Golf Canada markets, sells and distributes industry leading Nike Golf equipment, apparel, balls, footwear, bags and accessories throughout Canada. Nike Golf is passionately dedicated to honoring and respecting the traditions and heritage of the game, and to providing committed golfers with the best equipment in the game. For more information on Nike Golf Canada, visit www.nikegolf.ca.
To follow Nike Golf on Twitter visit www.twitter.com/nikegolf and to become a fan on Facebook, go to www.facebook.com/nikegolf. Journalists seeking editorial information and images, visit www.nikegolf.com/presscenter.
About Canadian Junior Golf Association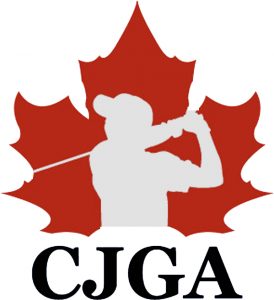 The Canadian Junior Golf Association (CJGA) is a "registered Canadian amateur athletic association" (RCAAA) not-for-profit registered federally with Revenue Canada. The CJGA is dedicated to providing Canada's junior golfers with the necessary skills and knowledge required to lay a foundation for a future in competitive golf.
Through its six-stage competitive development program that focuses on tournaments, clinics, international competitions, and mentoring programs with PGA Tour professionals, the CJGA introduces the game to juniors as young as five and offers competitive multi-day events for the more advanced golfer. The CJGA acts as a feeder system to provincial and national competitions, collegiate and university golf, as well as professional and recreational golf.
For more information, please visit www.cjga.com
Its National Partner, Freedom 55 Financial, which provides financial security advice and planning for Canadians, generously supports the Canadian Junior Golf Association.
For Additional Information:
Michel Messier
Quebec Tournament Director
1.877.508.1069
michel.messier@cjga.com