Canadian Junior Golf Association Partners with Golfweek to Conduct Junior Invitational
Golfweek Canadian Junior Invitational at Legends on the Niagara is the First of its Kind Outside of United States
Richmond Hill, Ont. (May 13, 2015) – The Canadian Junior Golf Association (CJGA) today announced a new partnership with Golfweek and The Niagara Parks Commission to host the inaugural Golfweek Canadian Junior Invitational at Legends on the Niagara. Set for July 13-14, this premiere event will be the first Golfweek Junior Invitational played outside of the United States.
"We are extremely excited to be partnering with Golfweek and The Niagara Parks Commission to conduct this inaugural event in Canada," said Brad Parkins, COO of the CJGA. "This event will give juniors in Canada the opportunity to play in an extremely competitive event with their American counterparts, while gaining valuable ranking points and exposure in both Canada and the U.S."
The 2015 Golfweek Canadian Junior Invitational will be contested atop the Douglas Carrick-designed Battlefield course at Legends on the Niagara. Host of the 2004 BMO Financial Group Canadian Women's Open and the 2014 Canadian Junior Boys' Championship, Battlefield features a mix of wide, links-style holes that are sure to challenge the event's roster of young players.
"With Battlefield as its setting and the CJGA as our partner, the Golfweek Canadian Junior Invitational is bound for success," said Golfweek Director of Events Armand Cimaroli. "The goal of this series has always been to provide the nation's top, up-and-coming golfers with valuable tournament experience on the junior circuit, and now with the help of the CJGA, we're able to expand this mission even further."
"The Niagara Parks Commission is proud to be building a rich tradition of hosting some of North America's finest golfers here at Legends on the Niagara Golf Complex" stated NPC Chair Janice Thomson. "We look forward to working with the Canadian Junior Golf Association and Golfweek to ensure all competitors and guests have the most memorable of experiences, as we showcase and challenge these future stars of this sport, at Niagara Parks' historic Battlefield course."
Open to golfers ages 18 and under, the Golfweek Canadian Junior Invitational will have divisions for both girls and boys with a maximum field of 84 players. Golfers can earn an invitation into the event based on their Golfweek/Sagarin rankings or their CJGA standings. Additionally, any player may petition the Golfweek Junior Invitational Selection Committee for an invitation.
To submit a petition, players are asked to email a brief golf résumé and summary of tournament experience to Brad Parkins at Brad.Parkins@CJGA.com. All petitions will be reviewed, and players will either be granted an invitation immediately or placed on a wait list.
About the Canadian Junior Golf Association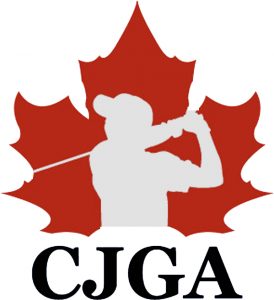 The Canadian Junior Golf Association (CJGA) is a "registered Canadian amateur athletic association" (RCAAA) not-for-profit registered federally with Revenue Canada. The CJGA is dedicated to providing Canada's junior golfers with the necessary skills and knowledge required to lay a foundation for a future in competitive golf.
Through its six-stage competitive development program that focuses on tournaments, clinics, international competitions, and mentoring programs with PGA Tour professionals, the CJGA introduces the game to juniors as young as five and offers competitive multi-day events for the more advanced golfer. The CJGA acts as a feeder system to provincial and national competitions, collegiate and university golf, as well as professional and recreational golf. For more information, please visit cjga.com
The Canadian Junior Golf Association is generously supported by its National Partner, Freedom 55 Financial, which provides financial security advice and planning for Canadians.
About Golfweek

Founded in 1975, Golfweek is the most authentic, authoritative and independent voice in golf. Serving enthusiasts who are truly passionate about the game of golf, the Golfweek brand includes Golfweek magazine, Golfweek.com, Golfweek Mobile, Golfweek Custom Media, The Golf Wire and TurfNet.com. Golfweek is part of Turnstile Media Group, which specializes in developing diverse media platforms that engage and strengthen the communities they serve. Founded in 1990 and headquartered in Orlando, Florida, Turnstile Media Group is also the parent of Professional Artist, Winter Park/Maitland Observer, Seminole Voice, Central Florida Senior and Turnstile Connect.
About The Niagara Parks Commission
Legends on the Niagara Golf complex is owned and operated by The Niagara Parks Commission (NPC). NPC is committed to a vision of Ontario's Niagara Parks as one that Preserves a rich heritage, Conserves natural wonders, and Inspires people world-wide. Founded in 1885, The Niagara Parks Commission is an Operational Enterprise Agency of the Ministry of Tourism, Culture and Sport. Its mission is to protect the natural and cultural heritage along the Niagara River for the enjoyment of visitors while maintaining financial self-sufficiency.
For more information:
Brad Parkins
Chief Operations Officer
Canadian Junior Golf Association
1-877-508-1069 x 221
brad.parkins@cjga.com