Canadian Junior Golf Association Set to Open Atlantic Schedule at Cabot Links
-CJGA Junior to receive Exemption into Cape Breton Celtic Classic; Special Gifting at Cabot Links-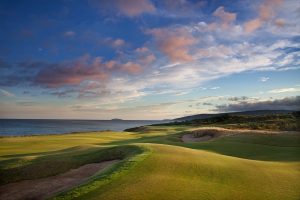 Richmond Hill, ON (May 21, 2015) –
This weekend the Canadian Junior Golf Association (CJGA) makes its first stop of the year in Atlantic Canada for the CJGA Cabot Links Junior Open at the renowned Cabot Links Resort. This event marks the first time the CJGA has hosted an event at the newly opened Inverness, NS club, which will also host the PGA Championship of Canada in June.
Since opening in 2012, Cabot Links has become one of the most unique golf destinations in North America. Proclaimed as "Canada's first true links course", Cabot Links provides golfers with a landscape that mirrors the great courses of Scotland, along with breathtaking views of the Atlantic Ocean. The unique course design and affect Mother Nature can play on links courses will provide a stern test for juniors this weekend.
"Opening our Atlantic Canada schedule at Cabot Links is a fantastic way to start the season and we could not be happier with the support we have received from the club" stated Grant Creighton, CJGA Atlantic Tournament Director. "With a strong field and the picturesque back drop of Cabot Links, it will be a weekend to remember for everyone."
The event also activates the partnership with the Cape Breton Celtic Classic, which has multiple elements, most notably a tournament exemption for a CJGA member directly into the PGA TOUR Canada event. Juniors vying for the spot will compete in a three event junior series, accumulating points at each stop, in line with the CJGA National Order of Merit point structure.
Qualifying Events:
CJGA Junior at Cabot Links, May 23-24
CJGA Nike Golf Junior Series at Northumberland, May 30-31
CJGA Atlantic Junior Championship, August 17-18
The exemption will be awarded on August 18th at the conclusion of the CJGA Junior Atlantic Championship at Oakfield Golf & Country Club.
The second level of the partnership will see all participants playing in the CJGA Junior at Cabot Links with two complimentary daily passes to the Cape Breton Celtic Classic. On top of that, the Cape Breton Celtic Classic will host up to eight juniors on Saturday of tournament week, September 12th, for a private dining experience on-site in The Lakes clubhouse with a PGA TOUR Canada professional.
The weather forecast for Saturday calls for chilly weather and the possibility of rain while Sunday is projected to have warmer temperatures with the possibility of rain.
Schedule of Events
Saturday May 23
9:30 AM: Registration begins
10:00 AM: Freedom 55 Financial Clinics for Kids with Andrew Jensen
11:00 AM – 2:00 PM: Round 1 Tee Times
Sunday May 24
7:30 AM- 10:30AM: Round 2 Tee Times
3:00 PM- Award Presentation
Tournament Information: CJGA Cabot Links Junior Open
About the Cape Breton Celtic Classic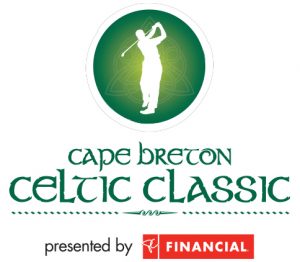 The 2015 Cape Breton Celtic Classic presented by PC Financial will take place from September 7th to September 13th at the Lakes Golf Club in Sydney, Nova Scotia. This event will be an unmatched experience, with the world's top up and coming golf professionals converging on Cape Breton for the week. As one of the most anticipated tournaments of the year on PGA TOUR Canada, this will be a memorable week of golf, celebration and fun.
Canadian Junior Golf Association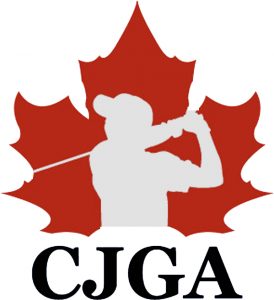 The Canadian Junior Golf Association (CJGA) is a "registered Canadian amateur athletic association" (RCAAA) not-for-profit registered federally with Revenue Canada. The CJGA is dedicated to providing Canada's junior golfers with the necessary skills and knowledge required to lay a foundation for a future in competitive golf.
Through its six-stage competitive development program that focuses on tournaments, clinics, international competitions, and mentoring programs with PGA Tour professionals, the CJGA introduces the game to juniors as young as five and offers competitive multi-day events for the more advanced golfer. The CJGA acts as a feeder system to provincial and national competitions, collegiate and university golf, as well as professional and recreational golf. For more information please visit www.cjga.com.
The Canadian Junior Golf Association is generously supported by its National Partner, Freedom 55 Financial, which provides financial security advice and planning for Canadians.
For Additional Information:
Brian Newton
Tournament Operations Assistant
Canadian Junior Golf Association (CJGA)
brian.newton@cjga.com