CJGA Alum Adam Svensson wins Web.com Tour Q-school; Fully Exempt for 2016
-Five More Alum Finish inside Top 45 at Tour's Final Qualifying Stage-
Adam Svensson, a former junior standout and CJGA alum shot a final round 72 to win the Web.com Tour's final qualifying stage today by seven strokes. Svensson finished the tournament at 20-under-par and earned fully exempt status on the Web.com Tour, the feeder system to the PGA Tour.
Svensson, a member of Mackenzie Tour-PGA TOUR Canada in 2015, earned his way to the final stage of the qualifying school after finishing 9th on the Tour's Order of Merit in 2015. With the victory and fully exempt stats, he will now have the ability to plan his schedule in an effort to give him the best opportunity to make it to the PGA Tour in 2016/17.
Svensson, a member of Golf Canada's Young Pro Squad, played CJGA since the age of 7 years old. Winning multiple CJGA events during his junior days, Svensson captured the IMG Academy Junior World Championships boys title in 2010 representing the CJGA.
The CJGA will have a greater presence that ever before on the PGA Tour's feeder tour.   Taylor Pendrith (T14), Albin Choi (T14), Benjamin Silverman (T14), Mackenzie Hughes (T21), and Ryan Yip (T34) all finished inside the top 45 to earn exempt status until the second reshuffle.
Nine more CJGA alum will have conditional (limited) status in 2016 after making to the final qualifying stage. Kevin Spooner (T67), Eugene Wong (T67), Wil Bateman (T79), Cam Burke (T93), Justin Shin (T114), Matt McQuillan (T123), Devin Carrey (T137), Lucas Kim (145), and Christopher Ross (152).
Here's a look at some of Svensson's top CJGA finishes as a junior.
| | | |
| --- | --- | --- |
| 2010 | Callaway Junior World Golf Championship Champion | Through CJGA |
| 2009 | CJGA North America Cup Team West Qualifier | 2nd |
| 2009 | CJGA Junior Worlds Qualifier | 2nd |
| 2009 | CJGA PUMA Challenge | 3rd |
| 2009 | CJGA Optimist International Champion | 1st |
| 2008 | CJGA Mizuno North America Cup | 2nd |
| 2008 | CJGA Junior Worlds Qualifier | 2nd |
| 2007 | CJGA Mizuno America Cup | 1st |
| 2006 | CJGA British Columbia PGA Junior Championship | 1st |
| 2006 | CJGA Mizuno America Cup Qualifier | 1st |
| 2006 | CJGA Junior Worlds Qualifier | 1st |
About the Canadian Junior Golf Association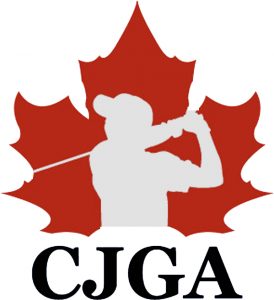 The Canadian Junior Golf Association (CJGA) is a "registered Canadian amateur athletic association" (RCAAA) not-for-profit registered federally with Revenue Canada. The CJGA is dedicated to providing Canada's junior golfers with the necessary skills and knowledge required to lay a foundation for a future in competitive golf.
Through its six-stage competitive development program that focuses on tournaments, clinics, international competitions, and mentoring programs with PGA Tour professionals, the CJGA introduces the game to juniors as young as five and offers competitive multi-day events for the more advanced golfer. The CJGA acts as a feeder system to provincial and national competitions, collegiate and university golf, as well as professional and recreational golf. For more information please visit cjga.com
The Canadian Junior Golf Association is generously supported by its National Partner, Freedom 55 Financial, which provides financial security advice and planning for Canadians.
For more information:
Brad Parkins
Chief Operations Officer
Canadian Junior Golf Association
1-877-508-1069 x 221
brad.parkins@cjga.com