CJGA Inks Three Year Partnership with Greg Norman Champions Golf Academy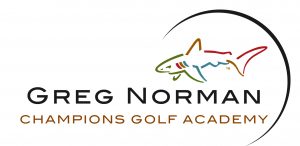 Richmond Hill, Ont.
(July 17, 2015) – The Canadian Junior Golf Association (CJGA) is pleased to announce it has partnered with the Greg Norman Champions Golf Academy for the next three years. The partnership with the North Mrytle Beach, Greg Norman Champions Golf Academy will see the creation of the Greg Norman Champions Golf Academy Series on the CJGA schedule.
"We are very pleased to partner with the Greg Norman Champions Golf Academy" said CJGA Executive Director Earl Fritz. "The Greg Norman Academy is a leading training academy for junior golfers and young professionals and our alignment with the academy will only benefit our membership through exposure and opportunity."
The Greg Norman Champions Golf Academy will take ownership of two events on the CJGA schedule each calendar year. The partnering event will see an increased presence on-site from the Greg Norman Academy while increasing the potential of garnering international fields through academy juniors competing.
"We look forward to how this partnership will benefit both CJGA and GNCGA," said Jose M. Fernandez, CEO. "Our mission at GNCGA is to "create better people on and off the golf course," which we believe helps juniors be able to play collegiate golf and beyond. By partnering with CJGA, we will be bringing our programs to junior golfers in Canada. Now, they too will have the opportunity to have a great experience with the end goal being acquiring college scholarships. In the past, 92% of our full time students and post grad students have been successful in achieving this goal."
About the Greg Norman Champions Golf Academy
Greg Norman Champions Golf Academy was created to meet the needs of top golfers at every stage of their amateur and professional development.
The GNCGA is built on the professional playing career and instructional know-how of Greg Norman to provide a comprehensive development platform for golfers seeking to dramatically improve their ability to compete effectively and win.
GNCGA provides expert coaching and instruction based on a proprietary teaching methodology that effectively develops and reinforces proper fundamentals while integrating the individuality of each player's body and swing, with the state-of-the-art equipment.
Our aim is to provide golfers in the U.S. and abroad with an instructional program and training environment in which the ability to play collegiate and professional golf can be fully developed. By opening our doors to these young players, we can provide them with consistent, effective training based on direct experience of what it takes to compete and win at every level of the gam

About the Canadian Junior Golf Association
The Canadian Junior Golf Association (CJGA) is a "registered Canadian amateur athletic association" (RCAAA) not-for-profit registered federally with Revenue Canada. The CJGA is dedicated to providing Canada's junior golfers with the necessary skills and knowledge required to lay a foundation for a future in competitive golf.
Through its six-stage competitive development program that focuses on tournaments, clinics, international competitions, and mentoring programs with PGA Tour professionals, the CJGA introduces the game to juniors as young as five and offers competitive multi-day events for the more advanced golfer. The CJGA acts as a feeder system to provincial and national competitions, collegiate and university golf, as well as professional and recreational golf. For more information please visit cjga.com
The Canadian Junior Golf Association is generously supported by its National Partner, Freedom 55 Financial, which provides financial security advice and planning for Canadians.
For more information:
Brad Parkins
Chief Operations Officer
Canadian Junior Golf Association
1-877-508-1069 x 221
brad.parkins@cjga.com