CJGA Junior Golfers Ready to tee off at the Big Chief Beef Jerky Tournament
Carstairs, Alta. (June 17, 2016)
– This weekend, the Canadian Junior Golf Association (CJGA) Junior Tour will be at the Carstairs Golf Club. Junior Tour golfers will be competing for victory in the tournament proudly sponsored by Big Chief Beef Jerky.
"Our Canadian pride runs deep at Big Chief and we are proud to give support to local organizations," expresses Paul Bendzik, Director of Marketing and Sales at Big Chief Meat Snacks. "We've built a great relationship with the CJGA and enjoy supporting local talent. They have provided a great service to junior golfers across Canada and we are happy to see their success."
Nestled in the vibrant town of Carstairs Alberta, Carstairs Golf Club is a Semi Private Club that provides an experience like no other. From the clubhouse to the golf course and short game facility, you will enjoy uninhibited scenic views and pristine playing conditions from the moment you enter the club until the time you leave. We invite you to experience all the benefits the Carstairs Golf Club has to offer. Enjoy one of Central Alberta's Premier Semi Private Golf Clubs that is only 15 minutes North of Airdrie. From a member friendly, yet challenging, championship golf course to our fun social atmosphere, we are sure you will enjoy calling Carstairs Golf Club your home away from home
Schedule
Junior Tour
June 18 – Round One – 1:00 p.m.
June 19 – Round Two – 1:00 p.m.
Linkster Tour
June 18 – Round One – 2:00 p.m.
For more information regarding the CJGA Junior Tour, please visit the official tournament website.
For more information regarding the CJGA Linkster Tour, please visit the official tournament website.
-30-
About Big Chief
At Big Chief Meat Snacks Inc. our vision is to become the number one brand of convenient, ready-to-eat meat snacks in Canada. We will achieve our vision by providing consumers with high quality, nutritional meat snacks and promoting the importance of a protein balanced diet. We are committed to adhering to the highest quality standards in all of our manufacturing and quality assurance practices, as well as providing a safe and healthy work environment for our employees.
We are a family owned and operated business in Calgary, Alberta that is very proud to be Canadian and support our fellow Canadians through employment, sponsorship, and businesses relationships. We also understand the importance of being environmentally conscious and have adopted sustainable practices wherever we are able. Through our devotion to quality, safety, variety, convenience, community, and environment, Big Chief Meat Snacks Inc. will continue to grow and be a positively recognized brand throughout Canada.
About Canadian Junior Golf Association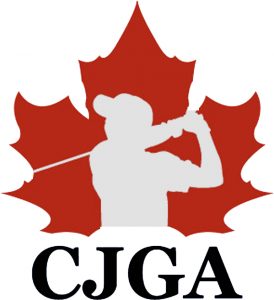 The Canadian Junior Golf Association (CJGA) is a "registered Canadian amateur athletic association" (RCAAA) not-for-profit registered federally with Revenue Canada. The CJGA is dedicated to providing Canada's junior golfers with the necessary skills and knowledge required to lay a foundation for a future in competitive golf.
Through its six-stage competitive development program that focuses on tournaments, clinics, international competitions, and mentoring programs with PGA Tour professionals, the CJGA introduces the game to juniors as young as five and offers competitive multi-day events for the more advanced golfer. The CJGA acts as a feeder system to provincial and national competitions, collegiate and university golf, as well as professional and recreational golf.
For more information, please visit www.cjga.com
Its National Partner, Freedom 55 Financial, which provides financial security advice and planning for Canadians, generously supports the Canadian Junior Golf Association.
For Additional Information:
Jordyn Battista
CJGA Communications Assistant
1.877.508.1069
jordyn.battista@cjga.com