CJGA Junior Tour Golfers set to Compete at the Greg Norman CGA Eastern Canadian Junior Championship
Georgetown, Ont. (June 27, 2016)
– The Greg Norman Golf Champions Academy CJGA Junior Series is upon us. Commencing on June 29 and running until July 1, the field of golfers will compete on the ClubLink's Eagle Ridge Golf Club in Georgetown, Ont., in this 3 day event.
Eagle Ridge provides today's golfer with that perfect combination: A mature course with modern features. Designed by Hall of Fame architect Robbie Robinson, Georgetown GC opened in 1958 as a lovely parkland course known for its wonderfully rambunctious character, complete with valleys, scenic views, elevated tee shots, and the Credit River that runs through the property.
Since it joined the ClubLink family and was renamed Eagle Ridge Golf Club, the course has undergone a series of upgrades, including significant renovations to tee boxes, bunkers and fairways.
Eagle Ridge is a classic strategic course, providing the golfer with plenty of options, but there are times when you have got to make the shot, such as the harrowing approach to the par-4 10th green set on a hillside guarded by giant stands of trees.
Schedule
June 29 – Round one – Shotgun: 8:00 a.m.
June 30 – Round Two – Shotgun: 8:00 a.m.
July 1 – Round Three – Tee times: 12:00 p.m.
For more information regarding tee times, please visit the official tournament website.
-30-
About the Greg Norman Champions Golf Academy
Greg Norman Champions Golf Academy was created to meet the needs of top golfers at every stage of their amateur and professional development.
The GNCGA is built on the professional playing career and instructional know-how of Greg Norman to provide a comprehensive development platform for golfers looking to dramatically improve their ability to compete effectively and win.
GNCGA provides expert coaching and instruction based on a proprietary teaching methodology that effectively develops and reinforces proper fundamentals while integrating the individuality of each player's body and swing, with the use of state-of-the-art equipment.
GNCGA's aim is to provide golfers in the U.S. and abroad with an instructional program and training environment in which the ability to play collegiate and professional golf can be fully developed. By opening their doors to these young players, they can provide them with consistent, effective training based on direct experience of what it takes to compete and win at every level of the game.
About Canadian Junior Golf Association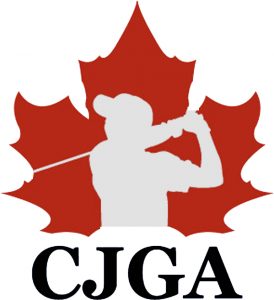 The Canadian Junior Golf Association (CJGA) is a "registered Canadian amateur athletic association" (RCAAA) not-for-profit registered federally with Revenue Canada. The CJGA is dedicated to providing Canada's junior golfers with the necessary skills and knowledge required to lay a foundation for a future in competitive golf.
Through its six-stage competitive development program that focuses on tournaments, clinics, international competitions, and mentoring programs with PGA Tour professionals, the CJGA introduces the game to juniors as young as five and offers competitive multi-day events for the more advanced golfer. The CJGA acts as a feeder system to provincial and national competitions, collegiate and university golf, as well as professional and recreational golf.
For more information, please visit www.cjga.com
Its National Partner, Freedom 55 Financial, which provides financial security advice and planning for Canadians, generously supports the Canadian Junior Golf Association. 
For Additional Information:
Jordyn Battista
Communications Assistant
Jordyn.battista@cjga.com