CJGA Juniors Enjoy First Caribbean Experience at MCB Curacao Masters
Charles Thompson Finishes Runner-Up in Amateur Competition
Willemstad, Curacao (April 11, 2015) – The MCB Curacao Masters concluded today at the beautiful Blue Bay Golf and Emmstad Golf & Squash Club. Twenty-eight professionals and 26 amateurs, including three CJGA members, Ty Celone, Keaton Gudz, and Charles Thompson teed it up in the 9th annual MCB Curacao Masters. The professionals played in a three day stroke play competition for the Curacao Cup while the amateurs battled for the Curacao Top Amateur title.
With a final score of 79 (+9) Charles Thompson of Delta, BC finished runner-up in the Top Amateur competition behind Curacao native Said Flores. "It was my first time playing in this type of wind so it was a great learning experience for me "said Thompson. "I feel like I learned a lot from talking with the pros this week and what's in the future for me."
One shot back behind Thompson in 3rd position was fellow Canadian Ty Celone with a final round score of 74 (+4) and tournament total of 237. Like Thompson, Celone enjoyed walking alongside golf's best. "I learned lot about the game and how to develop it more" said Celone. "I feel good about getting back and playing in Canada. It has to be easier than playing in this wind."
Keaton Gudz finish his Caribbean experience with a final round score of 79 (+9) and a tournament of 252. "Even though I didn't play well this week it was a lot of fun meeting the pros and hanging out around the resort" said Gudz. "Learning how to manage my expectations has been a great lesson and will help me in the future."
Partnered with Canadian touring professionals, James Love, Scott Stiles and Andrew Jenson during the first round of the competition, the Canadian juniors then partnered with Symetra Tour player, Molly Aronsson for the team competition in rounds two and three.
It was a memorable week for Team CJGA as they enjoyed experiencing Caribbean golf, culture, climate and hospitality. "The team represented Canada and themselves in a first-class manner. Moving forward, the experience gained here in Curacao will be a great benefit to our players" said CJGA Team Manager, John Lawrence.
For tournament information and to follow the results check out the official tournament website.
MCB Curacao Masters Tournament Website
With direct flights from Curacao to Canada, the chance has never been easier to get away to this spectacular Caribbean island, whether it be for a golf getaway or family vacation, Curacao has it all.
About Blue Bay Curacao Golf & Beach Resort
On your way to the golf course you hear a rustling sound. A bright green iguana emerges from the grass. You remain motionless, admiring the rich colors of this pre-historic creature. On sensing that it is not alone, the iguana raises itself high on its paws and quickly disappears in the shrubs. You continue walking towards the golf course, where you and your neighbor plan to play a relaxing round. Will you succeed this time in conquering that notorious water hazard at hole five?

Blue Bay is the most versatile resort in Curacao, where the residential and vacation destination combine harmoniously. Its major assets include its central location at Curacao's Southern coast, its breathtaking sea views and a varied landscape where you can meet tropical animals in the wild. And if you consider the many facilities that include the beautiful and lively beach, the restaurants and bars and the unique 18-hole golf court along the sea, you will understand that this is an attractive residential and vacation venue in sunny Curacao.

Meet and mingle
The vision behind the Blue Bay concept is, that both permanent residents and vacationers should have a great time. This is why the residential and holiday accommodations are located in different parts of the resort. The binding elements are the facilities like the beach, the golf course and the tennis courts, where people meet and mingle in a relaxed atmosphere.
Vacationers enjoy the freedom of their own luxury apartment or villa and the use of the pools, combined with typical hotel amenities such as a linen service, cleaning and room service.
Many of the house owners are former vacationers who chose to settle down in Blue Bay. Blue Bay is also popular with second homeowners. The real estate offering in Blue Bay is remarkably varied and includes villas and apartments as well as an ample selection of construction plots. For some of the apartments and villas a hotel formula applies, enabling you to earn back your investment under attractive conditions.
Do you want to know more?
Follow the example of many present Blue Bay proprietors: book a holiday in Blue Bay and experience it for yourself! www.bluebay-curacao.com
About Curaçao:
Curaçao is a unique Caribbean island paradise, boasting 35 uncrowded beaches and an eclectic mix of history and culture. For centuries, Curaçao has held a vibrant and rich culture rooted in its history. The heritage of the island is both European and African – representing more than 50 nationalities. Dutch, Spanish, and English – as well as the local language, Papiamentu are spoken on the island today.
Art and music are an important part of Curaçao's culture as the island is home to a multitude of talented artists, photographers, sculptors, and designers, many with galleries on the island. Known amongst foodies as a culinary heaven, Curacao boasts a variety of sidewalk cafés, gourmet restaurants offering international dishes and local eateries influenced by a melting pot of nationalities. From fresh fish to fine dining, gumbo to the grill, Curaçao has something to delight every palate.
Explore the undiscovered, exclusive hideaway that is Curaçao and uncover its many wonders. Relax and unwind amidst Curacaoäns working, playing and enjoying life to its fullest – the same as they have done for generations.
About the Canadian Junior Golf Association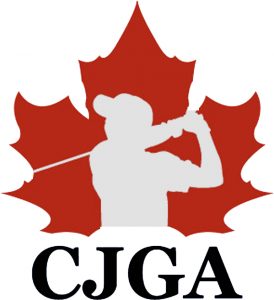 The Canadian Junior Golf Association (CJGA) is a "registered Canadian amateur athletic association" (RCAAA) not-for-profit registered federally with Revenue Canada. The CJGA is dedicated to providing Canada's junior golfers with the necessary skills and knowledge required to lay a foundation for a future in competitive golf.
Through its six-stage competitive development program that focuses on tournaments, clinics, international competitions, and mentoring programs with PGA Tour professionals, the CJGA introduces the game to juniors as young as five and offers competitive multi-day events for the more advanced golfer. The CJGA acts as a feeder system to provincial and national competitions, collegiate and university golf, as well as professional and recreational golf. For more information please visit www.cjga.com.

The Canadian Junior Golf Association is generously supported by its National Partner, Freedom 55 Financial, which provides financial security advice and planning for Canadians.
For Additional Information:
Brad Parkins
Chief Operations Officer
Canadian Junior Golf Association
1.877.508.1069 x 221
brad.parkins@cjga.com