CJGA Linkster Golfers Battle at the U.S Kids Golf World Qualifier
Saint-Sophie, Que. (June 20, 2016) -Canadian Junior Golf Association (CJGA) Linkster Tour golfers competed at the Val des Lacs golf Club on Sunday afternoon. Players jockeyed to be atop the leaderboard to win their division titles. They also played to earn the opportunity to represent Team Canada East at the U.S Kid Golf World Championship.
Peewee Boys Division (U13)
Vasily Konachenkov, 12, of Montreal, Que., found himself tied atop of the leaderboard with Malik Dao, 12, from Notre-Dame-de-I'île-Perrot, Que. The boys finished with a total round of 78. Konachenkov earned first place winning in a playoff.
Peewee Girls Division (U13)
Isabella Ferguson, 11, from Ottawa, Ont., was the victor of the Peewee Girls division after posting a score of 90.
Roycee Southerland, 12, of Unionville, Ont., followed Ferguson but came up short after a round total of 99, giving her the runner-up position.
Atoms Boys Division (U11)
George Siozos, 10, of Laval, Que., was awarded first place after shooting a 9 over par round total of 80.
Ashton Proulx, 9, from Ottawa, Ont., finished in second place after carding a round total of 97.
Novice Boys Division (U9)
Charles-Edmond Proulx, 8, from Longueuil, Que., took home first place making two birdies and eventually winning by four-strokes. Proulx finished with a round total of 37, two strokes over par.
Luraisty Poudy, 7, of Vaudreuil-Dorion, Que., followed Proulx with a round total of 41 for the second place position.
Novice Girls Division (U9)
Olive Baron, 8, from Montreal, Que., was the Novice Girls division winner with a round total of 70.
-30-
About Canadian Junior Golf Association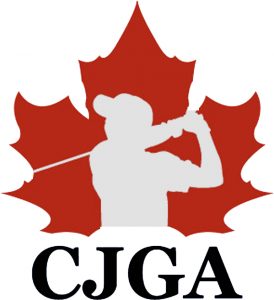 The Canadian Junior Golf Association (CJGA) is a "registered Canadian amateur athletic association" (RCAAA) not-for-profit registered federally with Revenue Canada. The CJGA is dedicated to providing Canada's junior golfers with the necessary skills and knowledge required to lay a foundation for a future in competitive golf.
Through its six-stage competitive development program that focuses on tournaments, clinics, international competitions, and mentoring programs with PGA Tour professionals, the CJGA introduces the game to juniors as young as five and offers competitive multi-day events for the more advanced golfer. The CJGA acts as a feeder system to provincial and national competitions, collegiate and university golf, as well as professional and recreational golf.
For more information, please visit www.cjga.com
Its National Partner, Freedom 55 Financial, which provides financial security advice and planning for Canadians, generously supports the Canadian Junior Golf Association.
For Additional Information:
Jordyn Battista
CJGA Communications Assistant
1.877.508.1069
jordyn.battista@cjga.com