CJGA Ontario Linkster Series at Rolling Hills is a Success
Stouffville, ON (May 4, 2015) Over 50 junior golfers from southern Ontario gathered at Rolling Hills Golf Club in Stouffville this past weekend for the first event of the CJGA Linkster Tour. Under sunny skies 5 champions were crowned on the new season including a couple of last year's CJGA Order or Merit winners.
Girls 9 & Under
As anticipated, An Jia from North York excelled in the Girls 9 & Under division. An finished with a final score of 43 (+6) on the 9-hole course. Not only did she lead her division with a respectable 2 birdie's, but she also finished 6 strokes ahead of the second place competitor Carlee Meileur.
Following An, Carlee Meileur of Lansdowne finished with a score of 49(+12).
Taking third place was Sophia Xu of Richmond Hill, with a final score of 52(+15).
Boys 8 & Under
Richmond Hill's Jordan Hwang, who was last year's CJGA National Order of Merit champion continued his success streak. Jordan began his season with an amazing final score of 34(-3). Not only did he play exceptionally well, but also managed to have four birdie's and met par 3 times
on the 9 hole course. Jordan Hwang definitely showed just how deserving he was of last year's championship title.
Second place was battled for by Luke Smith and Jacob Spurr, who both ended with a score of 41(+4).
Third place was earned by Sebastiano Mario Rollo of Milton, with a final score of 43 (+6).
Boys 9-10
Alex Long from Toronto worked hard to claim first place in his division. Alex finished with a strong score of 70(-3) on the 18 hole course. Alex showed just how talented he was by starting with an eagle on hole 5, and then four following birdie's- two of which being the last two holes on the course. Alex exemplified how hard-work and determination can go far.
Holding second place, Andre Zhu of Richmond Hill finished with a respectable score of 72. Andre managed to have 4 birdie's and met par 10 times.
Capturing third place was Kevin Lee of Markham with a final score of 74 (+2). Kevin was also able to achieve 4 birdie's and met par 8 times.
Girls 10-13
With a remarkable lead, Elaine Giantsopoulos of Richmond Hill led her division with a score of 79(+7). Elaine had a total of four birdie's and also managed to finish 9 strokes ahead of the next competitor Kelly Zhao.
Kelly Zhao also worked hard to claim second place in her division with a score of 88.
Amanda Menichan of Toronto held third place with a final score of 89.

Boys 11-13
Zander Gibson led the Boys 11-13 division playing 18 holes with a final score of 69 (+4). Zander remained very stable throughout, and almost always made par. Zander is also registered to be playing in this weekend's upcoming CJGA Linkster Ontario Series in Oakville.
While Zander scooped up first place for the Boys 11-13 division there was a battle for second place. Both Kavith Ranchagoda and Carlito Reyes finished with a respectable final score of 71(+6).
Third place was also battled for between Michael Katsman of Richmond Hill and Thomas Latter of Mississauga. Michael and Thomas both ended with a final score of 72 (+7).
Next up, The CJGA Ontario Linkster series will head to Oakville on Saturday May 11th, 2014. This event will be taking place at The Mystic Ridge Course and is expected to be a beautiful sunny day.
About Canadian Junior Golf Association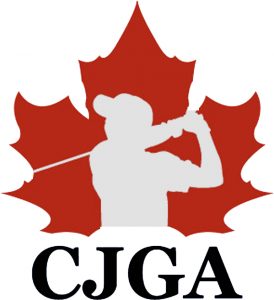 The Canadian Junior Golf Association (CJGA) is a "registered Canadian amateur athletic association" (RCAAA) not-for-profit registered federally with Revenue Canada. The CJGA is dedicated to providing Canada's junior golfers with the necessary skills and knowledge required to lay a foundation for a future in competitive golf.
Through its six-stage competitive development program that focuses on tournaments, clinics, international competitions, and mentoring programs with PGA Tour professionals, the CJGA introduces the game to juniors as young as five and offers competitive multi-day events for the more advanced golfer. The CJGA acts as a feeder system to provincial and national competitions, collegiate and university golf, as well as professional and recreational golf. For more information please visit www.cjga.com.
The Canadian Junior Golf Association is generously supported by its National Partner, Freedom 55 Financial, which provides financial security advice and planning for Canadians.
For Additional Information:
Sydney Cobbold
Tournament Operations Assistant
Canadian Junior Golf Association
1.877.508.1069
Sydney.cobbold@cgja.com