Farrell Comes Out Atop at Cabot Links
Inverness, NS (June 7, 2016)- Junior golfers arrived to North America's hottest new golf destination Cabot Links over the weekend to do battle on both the Links and Cliffs course. Competitors were greeted with difficult conditions at the Links course on day one, as winds swirled and rain fell through much of the round. But winds stayed down for round two on the Cliffs course, allowing golfers a chance to better attack the course.
Junior Boys (U19)
Cape Breton resident Aubrey Farrell entered the second round with a share of the lead, after an opening round 74(+4). The better conditions for round two brought out the best in Farrell, who made five birdies in the final round, including three on the back nine. These birdies lead Farrell to a second round 72(E), which was good enough for a four-stroke victory over first round co-leader Benjamin Chassé of Fall River, NS.
Juvenile Boys (U17)
Heading in to the second round, three golfers were tied atop the Juvenile Boys division with opening round scores of 77(+7). First round co-leader Evan Callaghan of Stellarton, NS separated himself from the others when he opened the second round with a one-under par front nine 35. This opened up a four-stroke lead for Callaghan entering the final nine holes. A final round 73(+1) ended up being good enough for a three-stroke victory over Tyler White of Otonabee, ON.
Bantam Boys (U15)
The Bantam Boys division was dominated by Mark Chandler of Chester, NS, who entered the second round with a six-stroke lead after posting an opening round 78(+8). Chandler built upon the lead during round two, by posting a tournament best round of one-under par 71. This round was highlighted with five birdies, including two birdies on the daunting final four holes on the Cliffs course. Daniel Kirby of Woodstock, NB finished runner up with rounds of 85-78.
Junior Girls (U19)
Laura Jones of Moncton, NB entered the final round with an eight-stroke lead after an opening day 87(+17). This lead was enough to allow Jones to coast to a six-stroke victory following a second-round 80(+8) on the Cliffs course. Laura Wesselius fought hard with a second round 78(+6), but the effort was not enough to catch Jones.
Juvenile Girls (U17)
Lauren May of Austin, TX won the Juvenile Girls division, posting rounds of 85-83, which was good enough for a seven-stroke victory on Sunday. Mackenzie Scott of Upper Hampstead, NB finished as the runner up with rounds of 94-81.
View full tournament results on the official tournament website.
About Canadian Junior Golf Association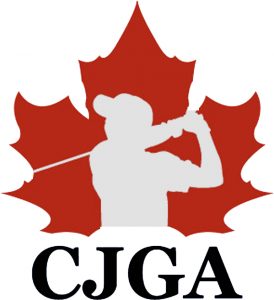 The Canadian Junior Golf Association (CJGA) is a "registered Canadian amateur athletic association" (RCAAA) not-for-profit registered federally with Revenue Canada. The CJGA is dedicated to providing Canada's junior golfers with the necessary skills and knowledge required to lay a foundation for a future in competitive golf.
Through its six-stage competitive development program that focuses on tournaments, clinics, international competitions, and mentoring programs with PGA Tour professionals, the CJGA introduces the game to juniors as young as five and offers competitive multi-day events for the more advanced golfer. The CJGA acts as a feeder system to provincial and national competitions, collegiate and university golf, as well as professional and recreational golf.
For more information, please visit www.cjga.com
Its National Partner, Freedom 55 Financial, which provides financial security advice and planning for Canadians, generously supports the Canadian Junior Golf Association.
For Additional Information:
Brian Newton
CJGA Tournament Operations Assistant
1.877.508.1069
brian.newton@cjga.com