First Round of CJGA World Junior Challenge Completed at Innisbrook Golf & Resort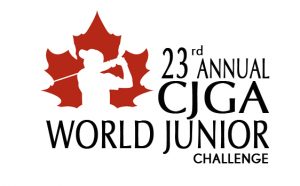 -Naples native Kaleb Johnson leads after firing a 71 on Copperhead Course –
First Round Scores (Junior Tour) / First Round Scores (Linkster Tour)
Palm Harbor, FL (December 28, 2015) – Juniors took to three different golf courses at Innisbrook Golf & Resort today as the first round of the 23th annual CJGA World Junior Challenge was played today. Near perfect weather conditions were met with exceptional play for the over 200 juniors competing in the event.
Junior Boys (15-19)
Naples, FL native Kaleb Johnson opened the tournament shooting a 1-under par round (71) on the Copperhead Course to take the first round lead in the junior boys division. Going out in 38 (+2), Johnson put together a solid back nine firing a 32 (-3) to take the early clubhouse lead. Valparaiso, IN resident Mitchell Davis sits just one stroke back shooting an even par round of 72.   Brampton, ON native Kyle Chung is one of four played two strokes back of Johnson after opening with a round of 72 (+1). Vince van Veen (Netherlands), Ryan Hicks (Clearwater, FL), and Martijn Horters (Netherlands) sit in that group at 1-over par.
Junior Girls (15-19)
Roos Haarman of the Netherlands and Christine Wang of Houston, TX sit atop the leader board in the junior girls division. Playing the Island Course in round one, both girls opened with rounds of 77 (+5). Two players sit one stroke back of the lead, Natasha Oon (Malaysia) and Rina Jung (Briarcliff Manor, NY) as they shot open rounds of 78 (+6). Golf Canada Development Team member Chloe Currie of Mississauga, ON is the top Canadian and just two strokes back after opening with a round of 79 (+7).
Bantam Boys (14 & Under)
Wellesley, MA native Michael Thorbjornsen fired an opening round 71 (-1) to take the lead in the bantam boys division on the Island Course. Stating on the back nine and opening with a 38 (+2), Thorbjornsen got it going on the front nine (his back nine) firing a 33 (-3) to get to under par for his round. Nathan Han (Somers, NY) sits two strokes back of the lead after opening the tournament with a round of 73 (+1). Alexander Yang (Carlsbad, CA) and Taylor John McGerity (Lake Mary, FL) opened with rounds of 74 (+2), three strokes off the lead.
Bantam Girls (14 & Under)
St-Cesaire, QC native Mathilde Denicourt will take a three stoke lead into round two after opening with a round 78 (+6) on the Island Course. She is being chased by Richmond Hill, Ont.'s Emily Zhu after she opened with a round of 81 (+9). Angela Wang from Vancouver, B.C. sits in third after an 85 (+13) opening round, followed by Brampton, Ont. native Vaijayanti Bharkhada.
The junior boys will play the second round tomorrow on the Island Course while the junior girls; bantam boy; and bantam girls will play the Copperhead Course. The top 50% of the divisional field and ties will play in the Championship flight on Wednesday on the Copperhead Course.
Play got underway on the North Course as the challenging course welcomed the Linkster Tour. Competing in five different age divisions, Linkster players will compete in a 36-hole event.
Burlington, Ont. native Peter Blazevic is looking to add another World Junior Challenge title to his resume and will enter tomorrow's final round with the lead. Opening with a round of 71 (E), Blazevic has a two stroke lead over Eric Cherubini (Centreville, OH) in the Boys 11-13 division.
Palm Harbor, FL native Alex Ogle holds the lead in the Boys 9-10 division after opening with a round of 69 (-2) and Nicole Felce of Holiday, FL leads the Girls 10-13 division shooting an opening round 72 (+1)
Finn Foster of Brantford, Ont. leads the Boys 8 & Under division after shooting a first round 46 (+10) while Angela Wang of Markham, Ont. leads the Girls 9 & Under division after shooting an opening round 49 (+13).
The Linkster Tour competition will wrap up tomorrow on the North Course with tee times beginning at 10am.
Tournament Information – CJGA World Junior Challenge (Junior Tour)
Tournament Information – CJGA World Junior Challenge (Linkster Tour)
About Innisbrook, a Salamander Golf & Spa Resort
Operated by Salamander Hotels & Resorts and owned by Sheila C. Johnson, Innisbrook is situated on 900 wooded acres of rolling hills in the St. Petersburg/Clearwater area on Florida's Gulf Coast, and is located just 30 minutes from Tampa International Airport. The resort features 72 holes of championship golf, 550 spacious guest suites and rooms, four restaurants and three bars, the Innisbrook Golf Academy, 11 tennis courts, the luxury Indaba Spa with 12 treatment rooms and state-of-the-art Fitness Center, six heated swimming pool complexes, a nature preserve, and three conference halls with 100,000 square feet of indoor and outdoor meeting space. Part of Salamander's Golf Collection, Innisbrook hosts the annual Valspar Championship presented by BB&T at its famed Copperhead Course. For additional information call 727.942.2000 or visit www.innisbrookgolfresort.com.
Canadian Junior Golf Association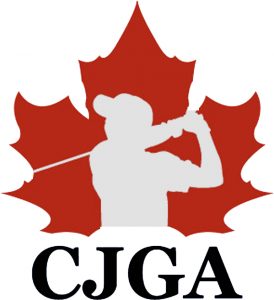 The Canadian Junior Golf Association (CJGA) is a "registered Canadian amateur athletic association" (RCAAA) not-for-profit registered federally with Revenue Canada. The CJGA is dedicated to providing Canada's junior golfers with the necessary skills and knowledge required to lay a foundation for a future in competitive golf.
Through its six-stage competitive development program that focuses on tournaments, clinics, international competitions, and mentoring programs with PGA Tour professionals, the CJGA introduces the game to juniors as young as five and offers competitive multi-day events for the more advanced golfer. The CJGA acts as a feeder system to provincial and national competitions, collegiate and university golf, as well as professional and recreational golf. For more information please visit www.cjga.com.
The Canadian Junior Golf Association is generously supported by its National Partner, Freedom 55 Financial, which provides financial security advice and planning for Canadians.
For Additional Information:
John Lawrence
Tournament Director
Canadian Junior Golf Association (CJGA)
416-708-2438
john.lawrence@cjga.com