Michelle Kim Recipient of 2015 Helena Harbridge Sportsmanship Award
Richmond Hill, Ont. (December 18, 2015) – The Canadian Junior Golf Association (CJGA) is pleased to announce Michelle Kim as the recipient of the 2015 Helena Harbridge Sportsmanship Award.
Kim, an 18-year old CJGA member living in Surrey, B.C. is the first British Columbian to earn the honorable distinction for an award that recognizes
sportsmanship, dedication, and commitment in the game of golf.
The award is named after Helena Harbridge, an outstanding junior golfer and CJGA alum that passed away in 2006 during her freshman year at West Georgia University.
"I'm extremely proud and honored to be named the recipient of the Helena Harbridge Award this year," said a thrilled Michelle when notified of the award. "Junior golf has not only taught me goal setting, it has taught me honesty, patience, sportsmanship, and etiquette. It has brought out my inner competitiveness."
Taking a similar path to that of Helena, Kim is a freshman at the University of Idaho. She is also a member of Golf Canada's National Amateur Team, after spending one season on their Development Squad. Looking into the future, Kim sees herself turning professional after graduating university with the goal of playing on the LPGA Tour.
"I've always had big goals and dreams for golf. This game requires commitment and dedication, and golf has taught me both of those things."
Kim has had an exceptional CJGA playing career amassing nine top 5 finishes and six top 10 finishes since 2011. She had a notable win earlier this year at the CJGA Western Canadian Junior Championship.
Winners of the Helena Harbridge Sportsmanship Award will receive an elegant custom trophy courtesy of Lorry Moffatt and Classic Awards as well as a complimentary life time membership to the CJGA.
2006 – Lauren Bowerman-Ritchie (Ontario)
2007 – Juanita Rico (Alberta)
2008 – Jocelyn Alford (Alberta)
2009 – Thea Hedemann (Saskatchewan)
2010 – Shannon Lee Greenshields (Quebec)
2011 – Marlies Klekner-Alt (Ontario)
2012 – Molly Molyneaux (Prince Edward Island)
2013 – Genevieve Stelmacovich (Ontario)
2014 – Bria Jansen (Alberta)
2015 – Michelle Kim (British Columbia)
Helena Harbridge Award
The Helena Harbridge Award is an award dedicated to the memory of Helena Harbridge, a CJGA alumna, who passed away in 2006 during her freshman year at West Georgia University.  The award exemplifies the traits that Helena exhibited throughout her career, both on and off the course: sportsmanship, dedication, and contribution to the game of golf. Each year, the Canadian Junior Golf Association selects one female junior member for this award.  The award recipient will be one that holds the same characteristics that Helena exemplified.  The recipient of the award will also receive a lifetime membership with the CJGA.
About the Canadian Junior Golf Association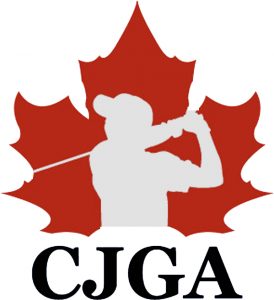 The Canadian Junior Golf Association (CJGA) is a "registered Canadian amateur athletic association" (RCAAA) not-for-profit registered federally with Revenue Canada. The CJGA is dedicated to providing Canada's junior golfers with the necessary skills and knowledge required to lay a foundation for a future in competitive golf.
Through its six-stage competitive development program that focuses on tournaments, clinics, international competitions, and mentoring programs with PGA Tour professionals, the CJGA introduces the game to juniors as young as five and offers competitive multi-day events for the more advanced golfer. The CJGA acts as a feeder system to provincial and national competitions, collegiate and university golf, as well as professional and recreational golf. For more information please visit cjga.com.
The Canadian Junior Golf Association is generously supported by its National Partner, Freedom 55 Financial, which provides financial security advice and planning for Canadians.
For Additional Information:
John Lawrence
Managing Director, Tour Operations/International Competitions
Canadian Junior Golf Association
john.lawrence@cjga.com
www.cjga.com