Pickering Golf Club to Play Host to CJGA Bruce Rewards Linkster Open
Pickering, Ont. (June 16, 2016)
 -The Canadian Junior Golf Association (CJGA) Linkster Tour will be hosting the Bruce Rewards Linkster Open this weekend. Players will compete through nine holes at the Pickering Golf Club in Pickering, Ont., in separate divisions ranging from the age of 5-14.
The Pickering Golf Club has been serving Ontario golfers since 1953. 
With 5 sets of tee markers playing from 2073 to 3032 yards par 35 you will find the new layout challenging, yet satisfying. With a diverse collection of holes, outstanding scenery, white sand bunkers and some of the best-manicured greens in the area, it is a course that can be enjoyed by golfers of all skill levels.
Schedule
June 17 – Round One – 3:30 p.m.
About Canadian Junior Golf Association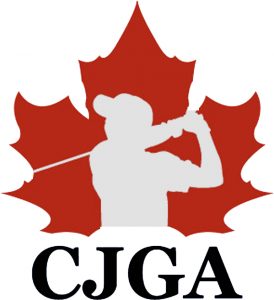 The Canadian Junior Golf Association (CJGA) is a "registered Canadian amateur athletic association" (RCAAA) not-for-profit registered federally with Revenue Canada. The CJGA is dedicated to providing Canada's junior golfers with the necessary skills and knowledge required to lay a foundation for a future in competitive golf.
Through its six-stage competitive development program that focuses on tournaments, clinics, international competitions, and mentoring programs with PGA Tour professionals, the CJGA introduces the game to juniors as young as five and offers competitive multi-day events for the more advanced golfer. The CJGA acts as a feeder system to provincial and national competitions, collegiate and university golf, as well as professional and recreational golf. 
Its National Partner, Freedom 55 Financial, which provides financial security advice and planning for Canadians, generously supports the Canadian Junior Golf Association.
For Additional Information:
CJGA Communications Assistant
jordyn.battista@cjga.com