Shaganappi Point Golf Course Ready to Host CJGA Linkster Tour
Calgary, Alta., (May 13, 2016) -The Canadian Junior Golf Association (CJGA) Linkster Tour will make their way to the Valley nine course at Shaganappi Point Golf Course in Calgary, Alta., for their first Alberta event. CJGA LInksters will compete in their respective divisions to earn an opportunity to qualify for the IMG Academy Junior World Championships.
The IMG Academy Junior World Golf Championships boasts an impressive history with a strong line-up of previous champions including Tiger Woods, Phil Mickelson, Ernie Els as well as many other PGA and LPGA stars. Since 1968, over seventy countries have been represented and the event annually draws a field of over 1200 junior golfers.
This facility is just minutes from downtown Calgary, in the city's South West point. Shaganappi offers 27 holes and a 48 stall driving range with outstanding views of the river valley and downtown Calgary. With 6 par 4s and 3 par 3s, the course is perfect to work on your iron game and shot placement
Schedule
May 14 -Round One -1:00 p.m.
For more information regarding tee times and results, please visit the official tournament website.
 -30-
About Canadian Junior Golf Association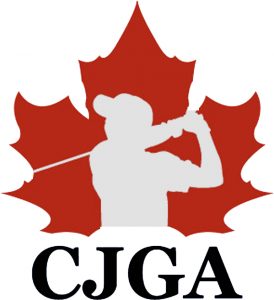 The Canadian Junior Golf Association (CJGA) is a "registered Canadian amateur athletic association" (RCAAA) not-for-profit registered federally with Revenue Canada. The CJGA is dedicated to providing Canada's junior golfers with the necessary skills and knowledge required to lay a foundation for a future in competitive golf.
Through its six-stage competitive development program that focuses on tournaments, clinics, international competitions, and mentoring programs with PGA Tour professionals, the CJGA introduces the game to juniors as young as five and offers competitive multi-day events for the more advanced golfer. The CJGA acts as a feeder system to provincial and national competitions, collegiate and university golf, as well as professional and recreational golf.
For more information, please visit www.cjga.com
Its National Partner, Freedom 55 Financial, which provides financial security advice and planning for Canadians, generously supports the Canadian Junior Golf Association.
For Additional Information:
Jamie Reimer
Alberta Tournament Director
403-669-4571
jamie.reimer@cjga.com