Station Creek Golf Club Prepared to Host CJGA Over Weekend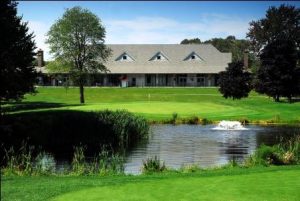 Richmond Hill, Ont. (May 8, 2015)
– This Saturday and Sunday the Canadian Junior Golf Association (CJGA) will be conducting an event on the South course at Station Creek Golf Club in Gormley, Ont. The two-day competition will see a strong field of juniors tee it up for coveted spots on CJGA Team for both the IMG Academy Junior World Golf Championships (San Diego, CA) and the North America Cup (Toronto, Ont.).
With 36 modern holes only minutes from Highway 404 and a charming train-station style clubhouse, golfers should be ready for a great experience at Station Creek. Originally opened in 1972 and renovated in 2002-2004, Station Creek is an easy-walking parkland course known for mature forests, rolling terrain, its modern practice range and quiet ambience. The course is in Gormley on the north-eastern edge of Greater Toronto.
With up-to-date features such as large tee decks, dramatic bunkering, and green complexes that are both challenging and beautiful. The beguiling 18th on the South Course is one of the most demanding finishing holes in the ClubLink family.
The weather forecast for Saturday looks promising in the high 20's with a low chance of rain. Sunday is at risk for rain and thundershowers, but is still projected to be in the high 20's.
The weekend long event will be sure to bring some excitement to Gormley. Some player's to keep an eye on are:
Girls 14 & Under
Vaijayanti Bharkhada, Brampton, Ont.
Emily Romancew, Pierrefonds, Que.
Boys 14 & Under
Eli Mathew, Waterloo, Ont.
Dee Xie, Toronto, Ont.
Peter Blazevic, Burlington, Ont.
Girls 15-19
Julia Malone, Manotick, Ont.
Olivia Trieu, Richmond Hill, Ont.
Diana McDonald, Kingston, Ont.
Boys 15-19
Matthew Vihant, Toronto, Ont.
Trevor Corner, Mississauga, Ont.
Andrew Russ, Oakville, Ont.
John Burghardt, Oakville, Ont.
Schedule of Events:
Saturday May 9th and Sunday May 10th
May 9th:
10:30AM: Registration Begins
12:00PM-2:05PM: Round 1 Tee Times (Crossover)
May 10th:
12:00PM-2:05PM: Round 2 Tee Times (Crossover)
7:30 PM: Award Presentation
Tournament Information: CJGA Junior at Station Creek
About the Canadian Junior Golf Association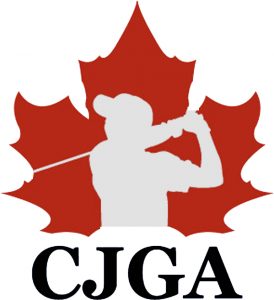 The Canadian Junior Golf Association (CJGA) is a "registered Canadian amateur athletic association" (RCAAA) not-for-profit registered federally with Revenue Canada. The CJGA is dedicated to providing Canada's junior golfers with the necessary skills and knowledge required to lay a foundation for a future in competitive golf.
Through its six-stage competitive development program that focuses on tournaments, clinics, international competitions, and mentoring programs with PGA Tour professionals, the CJGA introduces the game to juniors as young as five and offers competitive multi-day events for the more advanced golfer. The CJGA acts as a feeder system to provincial and national competitions, collegiate and university golf, as well as professional and recreational golf. For more information please visit www.cjga.com.
The Canadian Junior Golf Association is generously supported by its National Partner, Freedom 55 Financial, which provides financial security advice and planning for Canadians.
For Additional Information:
Sydney Cobbold
CJGA Tournament Operations Assistant
Canadian Junior Golf Association
Sydney.cobbold@cjga.com