About the World Junior Challenge
Now in its 26th year the CJGA World Junior Challenge is a marquee event conducted by the Canadian Junior Golf Association.  Since 1993, this championship has welcomed the participation of thousands of junior golfers, representing over 30 countries, who have competed against one an other on some of Florida's most prolific golf courses.
This highly recognized event, traditionally held during the winter holiday season (December 27-30), offers Canadian and International juniors alike the opportunity to compete in an internationally ranked tournament while experiencing the culture of Florida golf during their winter break..
Although primarily a stroke play competition a Team Component was added in 2016 that allows international golf federations, associations and academies to submit teams to represent their various groups as part of the championship.
In 2018 the CJGA World Junior Championship returns to the the historic Innisbrook Resort, in Palm Harbor, Florida from December 27-30, where a field of over 180 Junior participants will compete across three divisions (U19, U15, U13), for boys & girls.
Dates: December 27-30, 2019
Venue: Innisbrook Resort
Divisions: U19, U15, U13 (Boys & Girls)
Practice Day: Dec 27, 2018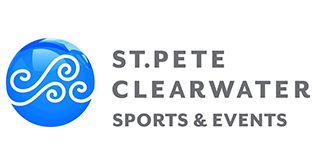 St. Petersburg & Clearwater Local Events & Attractions
World Junior Challenge Competition Details
Individual Stroke Play Championship
In the CJGA World Junior Challenge, juniors will compete in their respective age divisions in a stroke play championship. The Winner & Runner-up in each division will be recognized & receive a championship trophy.
Junior Boys & Girls (U19 Division) - Ages 15-18
Bantam Boys & Girls (U15 Division) - Ages 13-14
Peewee Boys & Girls (U13 Division) - Ages 10-12
A players age group eligibility is determined by their age as of August 1st of the current calendar year (2019).  A player who turns 15 years of age after August 1st, 2019 will be eligible to participate in the Bantam Division for the 2019 World Junior Challenge, a player who turns 15 years of age before August 1st, 2019 will participate in the Junior Division.
Younger players may participate in the older division if they choose to do so, but requests to play up must be made in advance of the event by contacting the CJGA Head Office.  Acceptance of such requests will be based on space availability in the requested division at the time of the request.
Team Stroke Play Championship
The CJGA Country/Academy Team Entry provides an opportunity for countries/academies throughout the world to engage in a team competition while each participant also competes in the CJGA World Junior Challenge for the Individual Championship. Each Country/Academy Team Entry will have a male and female team component. Each team will consist of four (4) players with the three (3) best scores for each round counting towards the team total. Teams are required to have a minimum of three (3) players to compete. CJGA Country/Academy Teams can have multiple teams in the competition (example: Team Sweden 1, and Team Sweden 2).
The CJGA World Junior Challenge will recognize the top two teams at the end of the event.
For additional information on CJGA Policies & Procedures please click the following link - CJGA Policies