Watson, Lee Move Into Two-Way Tie at AJGA/CJGA Junior Championship
~Costabile Fires 1-Under-Par 70 in Second Round to Lead Girls~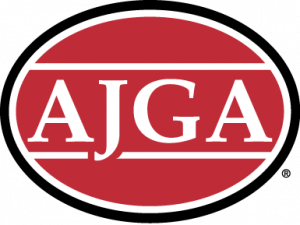 CLICK HERE FOR ROUND 2 RESULTS
BARRIE, Ontario – Charlie Watson of Toronto, Ontario, and Khan Lee of Surrey, British Columbia, share the lead at 3-over-par 145 tournament total at the AJGA / CJGA Junior Championship after the second round. In the Girls Division, Selena Costabile of Thornhill, Ontario, fired a 1-under-par 70 to lead at 9-over-par tournament total.
Watson made five birdies to card a 1-over-par 72 in the second round, improving on his first-day score by one stroke. The Santa Clara University commit said that his short game made the difference between the two rounds.
"I didn't drive the ball very well, but I made the putts when I had to," Watson said. "It was a grind of a day. I played better yesterday-I hit the ball better and managed my game better-but I got a couple lucky breaks here and there off the tee today, and I made the putts that allowed me to improve by one stroke."
Lee notched back-to-back birdies on Nos. 8 and 9 to card an even-par 36 on the front nine. The 15-year-old then closed his round with a birdie on the par-5 No. 18 to finish the second round at 2-over-par 73.
In third at 4-over-par 146 is Karl Vilips of Foxfire, North Carolina, and in fourth at 5-over-par 147 is Fritz Lo of Vancouver, British Columbia. In a three-way tie in fifth at 6-over-par 148 are Roy Kang of North Vancouver, British Columbia, Tyler Lipscomb of Carrollton, Georgia, and Cullen Chung of Westmount, Quebec.
In the Girls Division, Costabile birdied Nos. 12 and 16 to card a 2-under-par 33 on the back nine to jump up 10 places on the leaderboard. The Leadership Links participant has finished in the top three at the AJGA / CJGA Junior Championship in each of the last two years.
"I tried to stay out of trouble as much as I could, and I tried to hit any part of the green instead of going for the pins," Costabile said. "I'm going to do the same thing tomorrow, I'm not going to be as aggressive and just hope for some pars."
In a four-way tie for second at 10-over-par 152 tournament total are Cassie Kneen of Parker, Colorado, Céleste Dao of Notre-Dame Ile Perrot, Quebec, Ashley Zagers of Oldsmar, Florida, and Isabella Portokalis of London, Ontario.
Final-round tee times will run from 7 a.m. – 12 p.m. off the No. 1 tee at Horseshoe Resort – Highlands Course. For more information about the AJGA / CJGA Junior Championship, please contact Tournament Headquarters at (606) 813-0890, or visit ajga.org. Follow the conversation on Twitter with @AJGAGolf and #AJGACJGAJr.
About the CJGA
The Canadian Junior Golf Association (CJGA) is a "registered Canadian amateur athletic association" (RCAAA) not-for-profit registered federally with Revenue Canada. The CJGA is dedicated to providing Canada's junior golfers with the necessary skills and knowledge required to lay a foundation for a future in competitive golf.
Through its six-stage competitive development program that focuses on tournaments, clinics, international competitions, and mentoring programs with PGA Tour professionals, the CJGA introduces the game to juniors as young as five and offers competitive multi-day events for the more advanced golfer. The CJGA acts as a feeder system to provincial and national competitions, collegiate and university golf, as well as professional and recreational golf. For more information please visitwww.cjga.com
The Canadian Junior Golf Association is generously supported by its National Partner, Freedom 55 Financial, which provides financial security advice and planning for Canadians.
About the AJGA
The American Junior Golf Association is a 501(c)(3) nonprofit organization dedicated to the overall growth and development of young men and women who aspire to earn college golf scholarships through competitive junior golf. The AJGA provides valuable exposure for college golf scholarships, and has an annual junior membership (boys and girls ages 12-18) of more than 6,000 members from all 50 states and more than 45 foreign countries. To ensure scholarship opportunities for all junior golfers who have the skill, the AJGA created the Achieving Competitive Excellence (ACE) Grant program to provide financial assistance to young players in need.
Titleist, the AJGA's National Sponsor, has been the catalyst and driving force behind the Association's success since 1989. Rolex, which is in its fourth decade of AJGA support, became the inaugural AJGA Premier Partner in 2004. In 2007, after 12 years of support, Ralph Lauren became the AJGA's second Premier Partner.
AJGA alumni have risen to the top of amateur, collegiate and professional golf. Former AJGA juniors have compiled more than 500 victories on the PGA and LPGA Tours. AJGA alumni include Jordan Spieth, Brandt Snedeker, Bubba Watson, Webb Simpson, Hunter Mahan, Phil Mickelson, Tiger Woods, Stacy Lewis, Vicky Hurst, Inbee Park, Paula Creamer, Cristie Kerr, Brittany Lincicome and Morgan Pressel.
For Additional Information
Tim Wing
Media Relations
American Junior Golf Association
248.943.5821
team2@ajga.org